Tweet
Welcome to Jackson's Nursery
Now that we are finally settling into a good routine I wanted to show you Jackson's Nursery. We've been working on his room almost my entire pregnancy. As most pregnant Mom's will tell you, the nursery is such an important thing. I felt like it was my gift to Jackson and wanted him to feel at home in his new room. Crazy, maybe?
My goal with Jackson's room was to make it contemporary to go with the rest of our house. I'm not a huge fan of character nurseries but just fell in love with the Dwell Studio's Owls.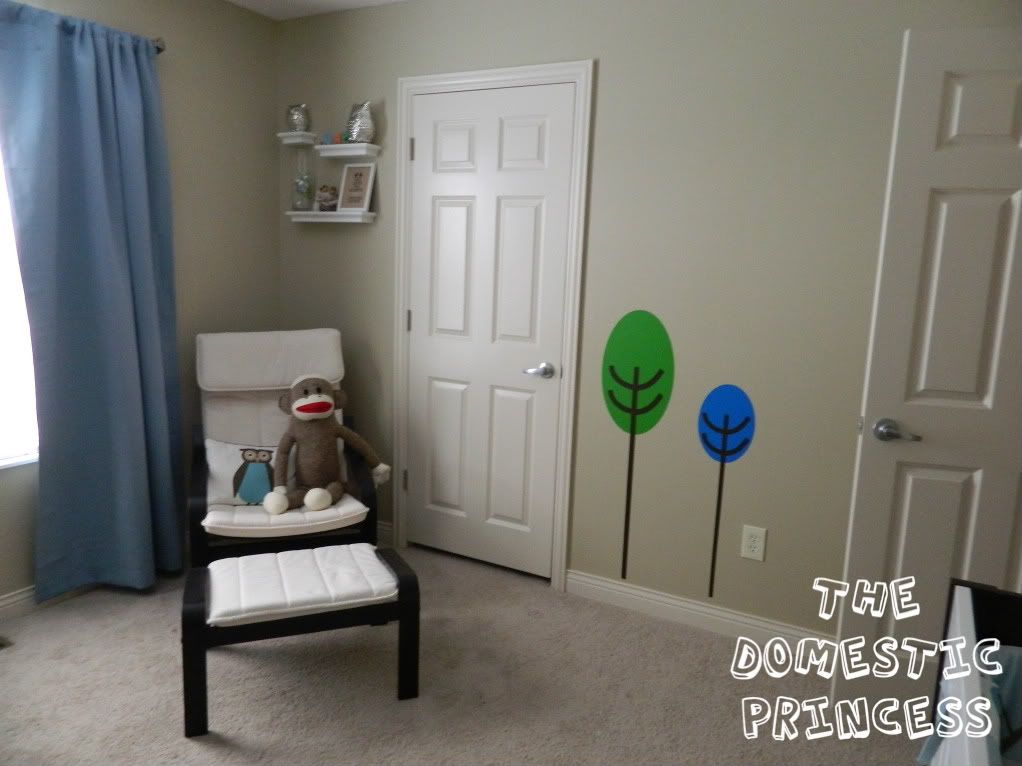 So when my
cousin
said she could make a mobile that looked like the Dwell Studio's Owls I was so excited. It turned out great and Jackson loves to watch the owls and trees spin around.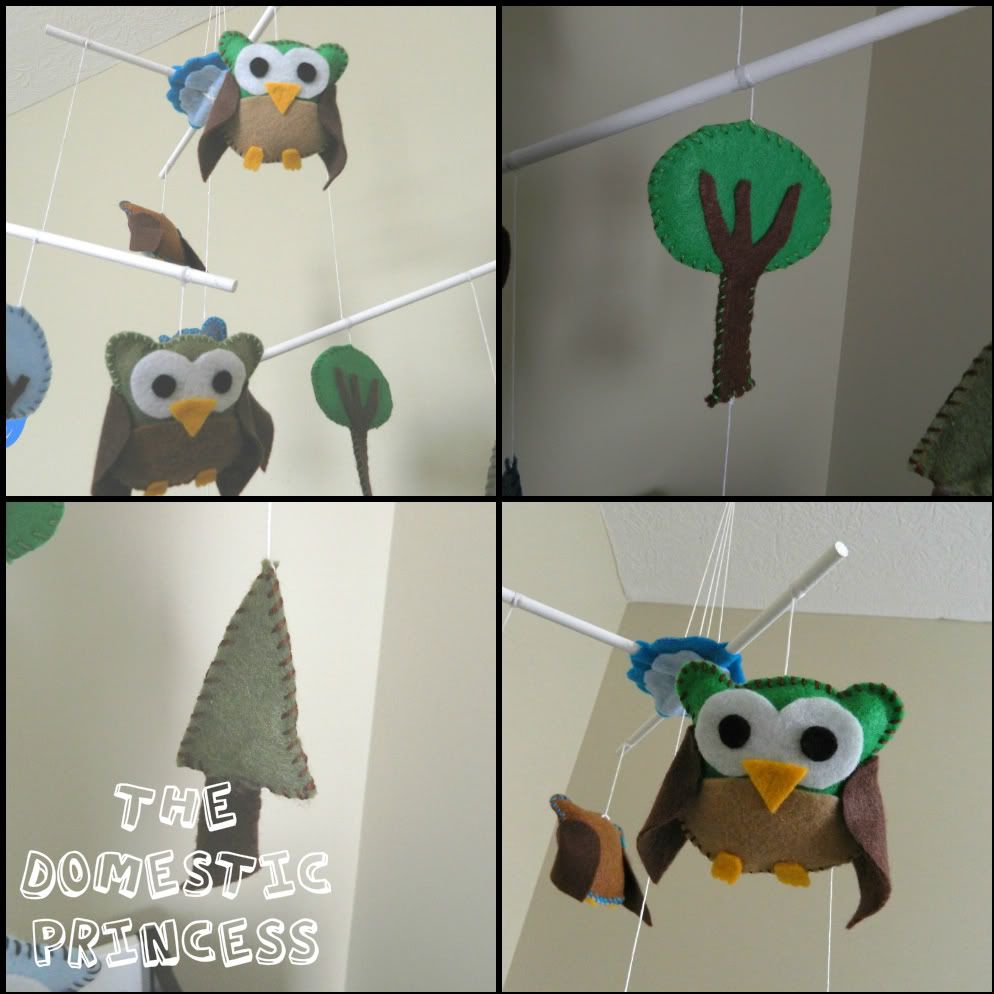 Next we needed something to decorate the walls and I had some wall decals in mind I had seen on Etsy. I think they go really well with the Dwell Owls.
I then added some elements on a shelf to pull the room together and give it a more personal touch. I found the these mercury glass owls at West Elm, the picture was cross stitched by my aunt, my Mom found his initial train in Amish Country and the "family" statue was give to us when Jackson was in NICU by my Mom's friend. Also, I put a pacifier jar on the shelf. I saw this on a design site and thought it was a perfect element for a nursery. Plus a great way to not lose pacifiers!
I love doing DIY projects so I had to make sure to include some of my handy work in Jackson's room. These pictures were featured in
this
post.
To handle Jackson's cloth diapers, I added a bin on the top of the dresser next to his changing pad to store the diapers in. Also, we have a pail with our Planetwise wet bag to store the dirty diapers.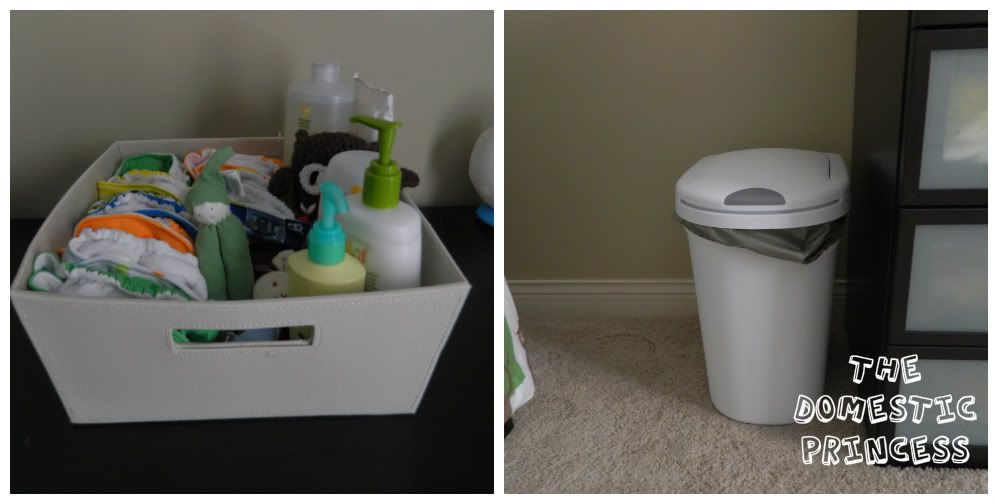 Where to get it:
Crib:
Babyletto Mercer Crib
Dresser:
Ikea Hopen
Bedding:
Dwell Studio's Owl Crib Set
Rocker:
Poang Chair
Pictures:
Dwell Studio's Owl Wallpaper Sample
Changing Pad Cover:
Dwell Studio Changing Pad Cover
Clothes Hamper: J
J Cole Hamper
Moon Night Light:
Kingerglo
Wall Decals:
Planet Wall Art
Mercury Glass Owls:
West Elm
Family Statue:
Willow Tree
If I forgot to link anything, I would be happy to tell you where to get it.