Tweet
I was looking for some cheap art to fill our Ikea frames for Jackson's nursery and was coming up empty. Either it was too expensive or wouldn't go with the nursery. Then it hit me...DIY!!! I love the personal touch that doing little projects like this can add to a room.
Dwell Studio
has wallpaper samples on their website for $9.99. The few owls and trees this sample comes with was just what I needed to fit inside our frames.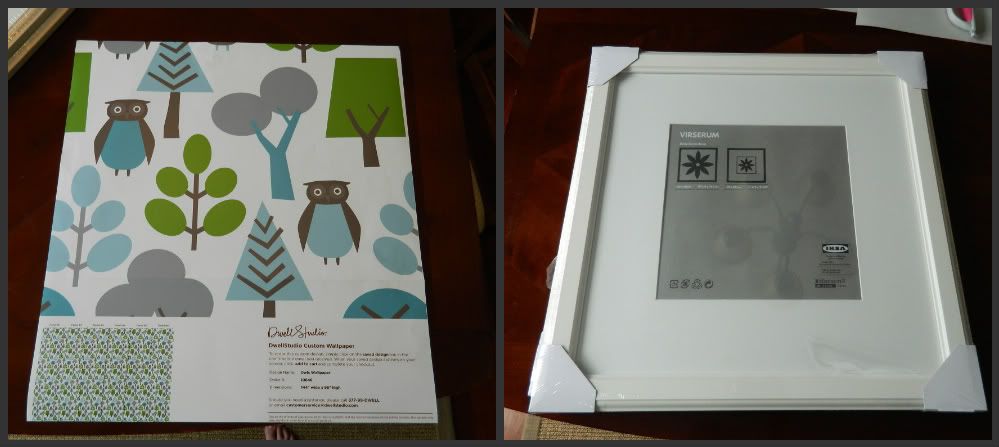 I quickly clicked order and very impatiently waited for the wallpaper sample to arrive. While I waited I headed to the craft store to find some scrapbook paper to put the owls and trees on. I decided that gray would be a great background, so I got a few shades.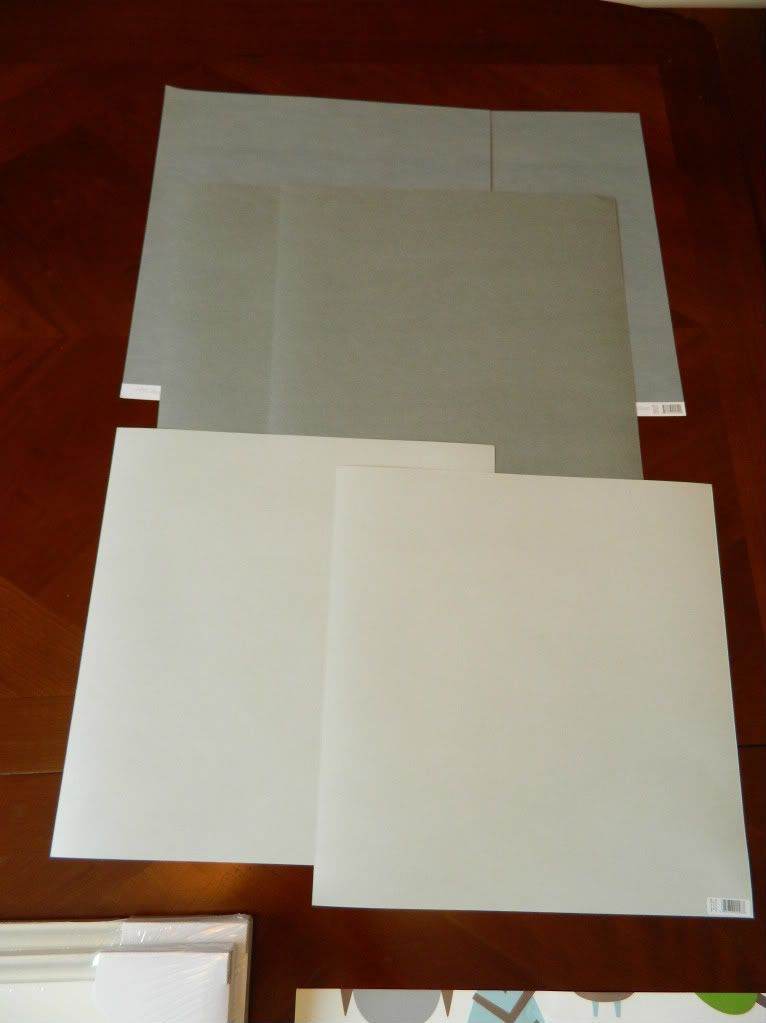 One week later my wallpaper sample showed up in the mail and I started on this project right away.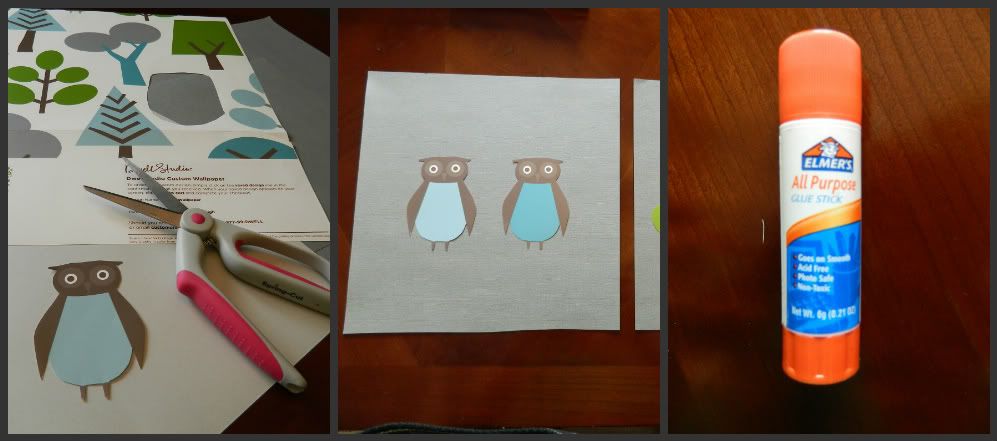 This took a lot of precision cutting but didn't take a lot of time at all.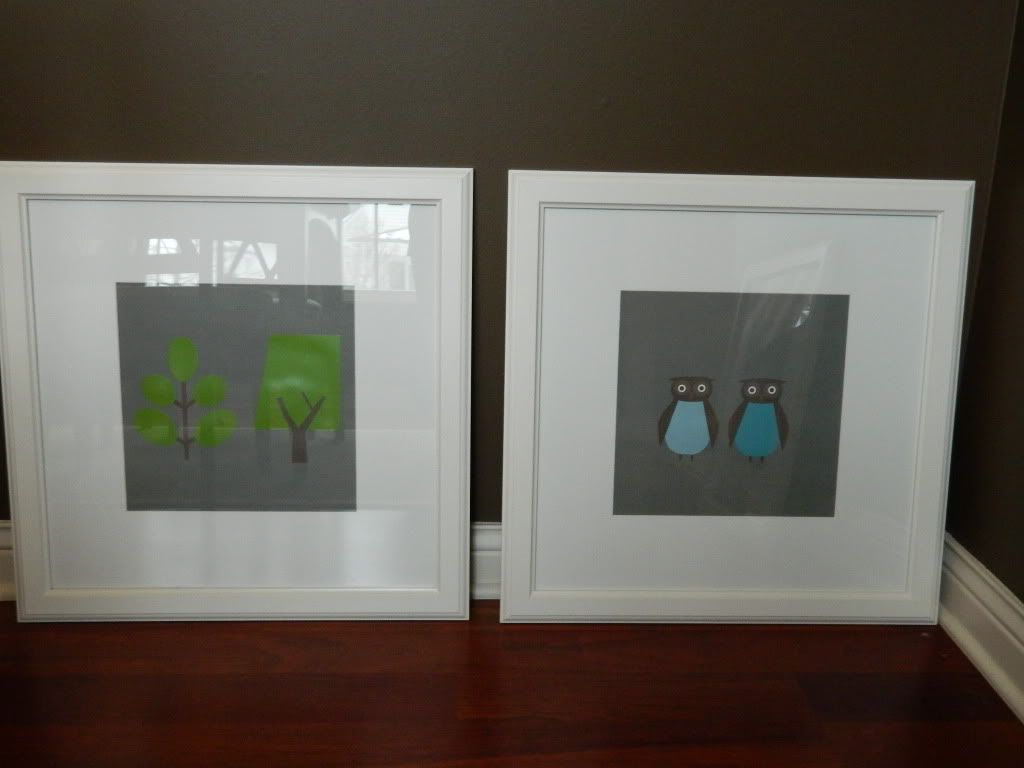 I also made a picture in Photoshop because I love hanging pictures in three's. Chris and I both love Bob Marley and wanted to have something in Jackson's room to reflect that. So I used the words from one of our favorite Bob Marley songs and had it printed out a local printing shop.

"Don't worry bout a thing 'cause everything little thing gonna be alright"

We hung all three pictures above the dresser but you'll have to wait a little bit longer to see the final pictures.