Tweet
House number 2 was fabulous. This one is definitely on my top 3 list. Here's a little bit of information about the house:
Builder:
New England & Garth's
House Specs:
5566 square feet
4 bedrooms
4 full and 1 half bath
3-car garage
$850,000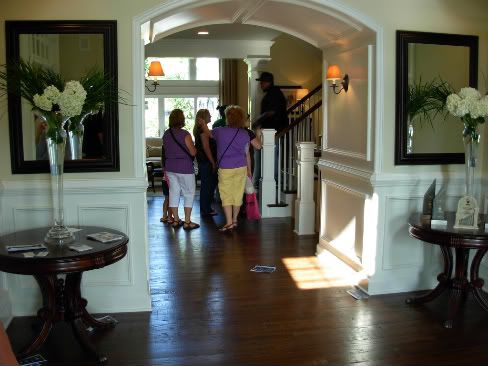 This was the best entry way that we saw all day. Simple but beautifully decorated.
The dining room was decorated very classically but I still love it. (Sorry for the blurry picture)
I just love the classic kitchen with some contemporary accents. The oil bronzed faucet and pulls really pull this kitchen together.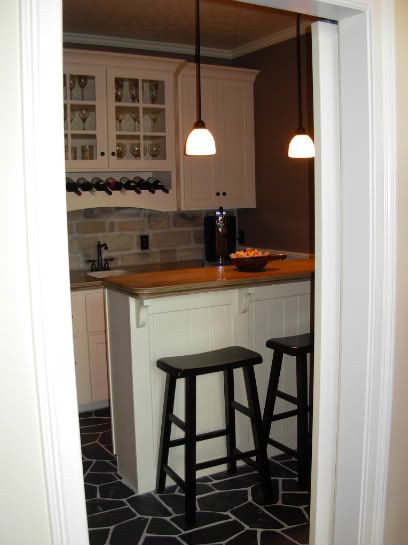 This was one of my favorite parts of this house. This bar was located right off the living room.
I thought this was a great twist on NY living. There were two of these one right above the other in the office. If you've heard of the Pod Hotel , this is a great Midwestern twist on this concept. Love it!

Now lets head to the bathrooms of the house
This space is so romantic. Can't you just imagine having a romantic evening tucked away with some bubble bath and champagne?
I loved the accent towels in this room. They were green and pink striped.
This was a great feature of the home. This second level was off the kitchen but was not accessable from the main second level. Man Cave? Family Space? Still wonderful
This was my favorite space of the whole house. Yes, in Dublin, Ohio we do have great outdoor spaces! I love how there is a firepit right behind the pool.
Than once your done with warming up at the firpit, you can come over to the bar and have nice glass of wine.
Check out The Domestic Princess now featured on the BIA Parade of Homes Blog, under the post titled "Parade E-Chatter, July 21."