Tweet
Jackson NICU Day 7 (2.29.12)

Happy 1 week old Jackson!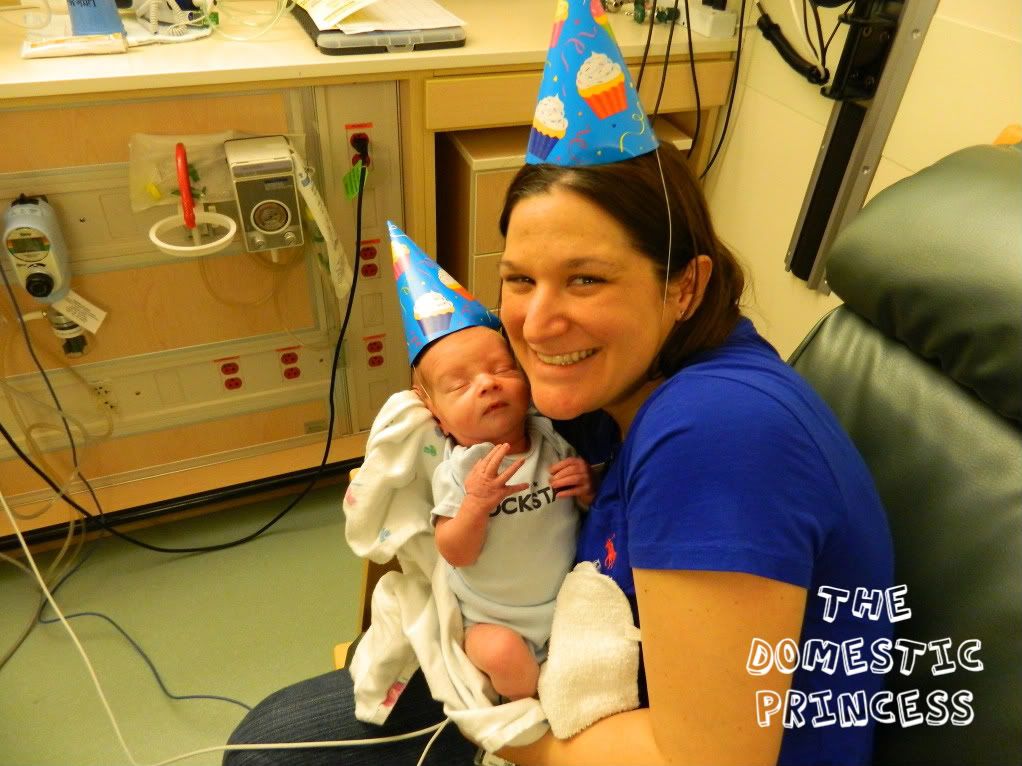 This morning Chris and I woke up at 9:30 am and I called NICU right away just like I do every morning. This morning we got the best report about our little man.

The ultrasound of his head and abdomen were NORMAL!!! Woot, Woot!!

::does a happy dance::

Jackson has been taken off of all blood sugar meds and his last few readings were all normal. He is also eating like a champ. His last 7 bottles, Jackson took the full 60 mL by mouth. Which means that his feeding tube came out.

Our little (big) guy is weighing 6 lbs 5 oz today.

We were so excited to go see Jackson today we jumped right in the shower and headed to the hospital. We got there about 11:30 am and didn't leave until 7:00 pm. I just love spending time with him, I have a hard time leaving. Chris had to remind me today that I needed rest too.

I had a follow up appointment with Dr. Arbona today at 2 pm and I'm healing excellently. With everything that has been going on, she was totally understanding why I'm not getting much sleep so I promised to start napping more.

After my doctors appointment, Jackson's neonatal doctor today came to talk to us and let us know that they are thinking he might come home on March 2 or March 3. Chris and I are trying not to get too excited about this possibility but it's really hard not to. I want more than anything to have our boy full time. I miss him.