Tweet
Jackson NICU Day 18 (03.11.12)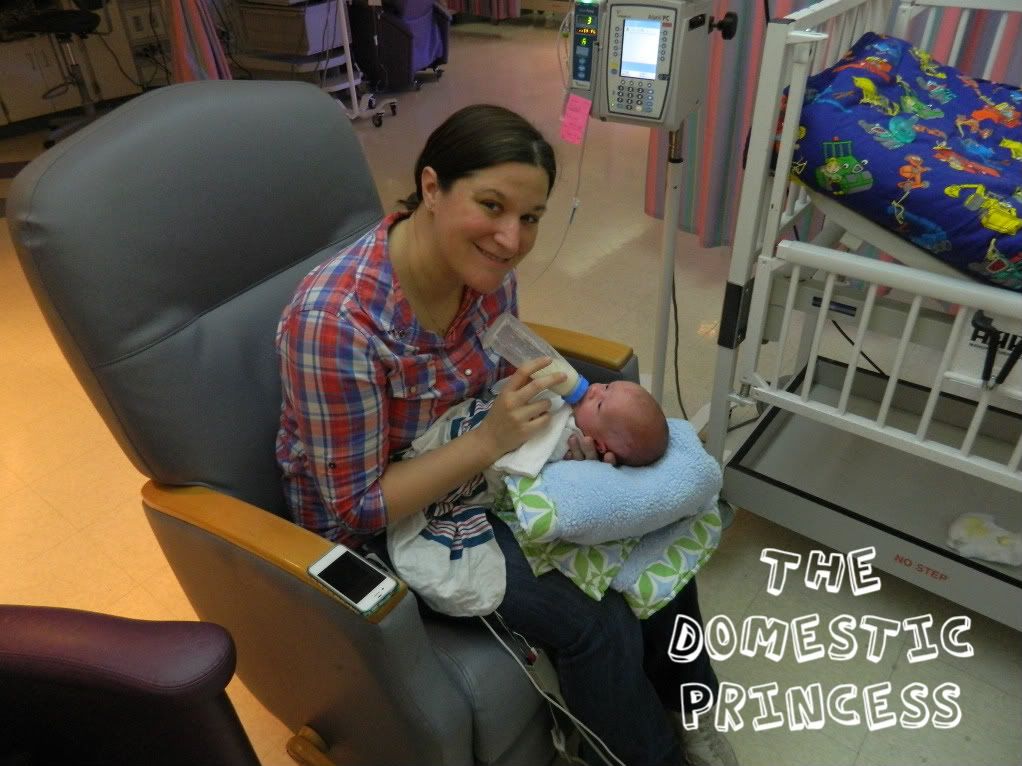 I woke up with a giant sinus headache this morning and it has continued all day. I'm loving this 60 degree weather in Ohio but not the sinus headaches that come with it. Jackson has been so cute these past couple days. He's really hard to get to sleep once we get there. He just wants to be awake with us. I'm loving all the bonding time with him. I told Chris today that the first week he's home we are doing nothing but chilling on the couch. I'm just so excited for that one on one time with him at home without the cords, wires, pokes, nurses coming to check on him, etc.
Again, today, not much medically to report, there is a potential that Jackson could have to go back on the Propranolol because his heart rate has been higher since they took him off of it. It's been running 180-195 when he is active, 200-210 when he's upset. Nurse Practitioner, Mary, is not happy with those numbers. She said we would talk about that tomorrow. But I'm so happy to report that Jackson's Dextrose rate is decreased to 3 from 4 today and we still maintained in the 70's. His last blood sugar was 104 when we left at 4 pm today. He's eating really well too. The first bottle I feed him today he took 80 mL (almost 3 oz.).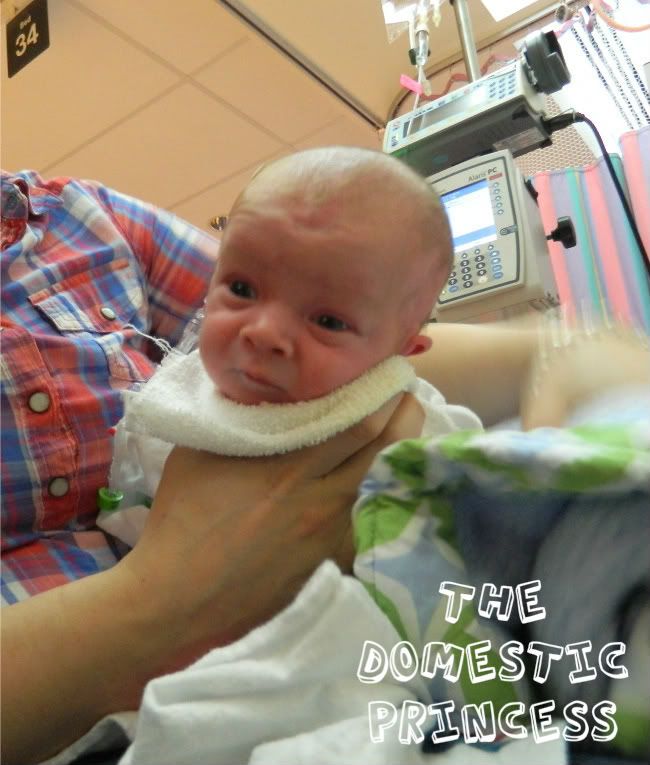 While we were at the hospital today Chris and I needed a break so we headed to get some coffee and then outside to get some fresh air. A NICU family near Jackson's bed came out with their baby in the car seat. Instant tears started flowing. I was so happy for that family. We watched them load the little guy up in the van and you could see the nervousness on their face. Chris and I knew that was going to be us soon. We sat there and talked about that day and let ourselves dream for a little bit.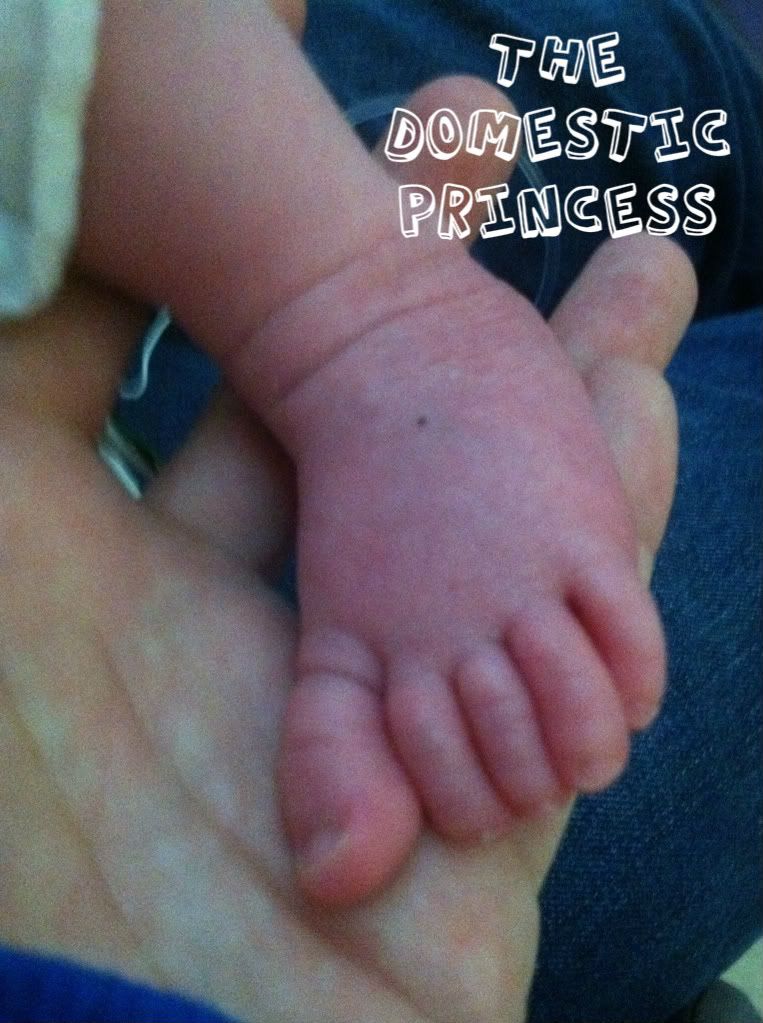 When Jackson was born it was so obvious that he looked like his Daddy. All of his expressions are Christopher's. It's pretty hilarious and makes me so happy. My husband is an amazing man. But I still wanted Jackson to get something from me. Well we found it shortly after we got to start holding him. Jackson has crazy long fingers and toes and so do I.

We are preparing Chris to go back to work tomorrow. It's going to be hard on him to not see Jackson all day. He's going to miss him soooo much but we knew this day was going to come. Our new schedule will be Chris working 6-230 pm. I will head down to the hospital at 9 am and come home around 12 pm. At 230 pm I'll pick Chris up from work and we'll go back to the hospital until about 6 or 7 pm. This new schedule is going to be a little crazy but hopefully we won't have to do it very long.

We hit a milestone today...Jackson lost the last of his umbilical cord. My little boy is growing up too fast already.