Tweet
It has been a crazy three weeks but Chris and I are finally feeling like we are getting the hang of being full time parents (and feeling a little more rested).
The weekend of March 31st we got to have Jackson's newborn photos done. One of our old coworkers opened up her own studio
Jehan Inc.
and came to the house to take Jackson's photos in his nursery. Last week she emailed us a few previews. She is so talented, don't you agree?: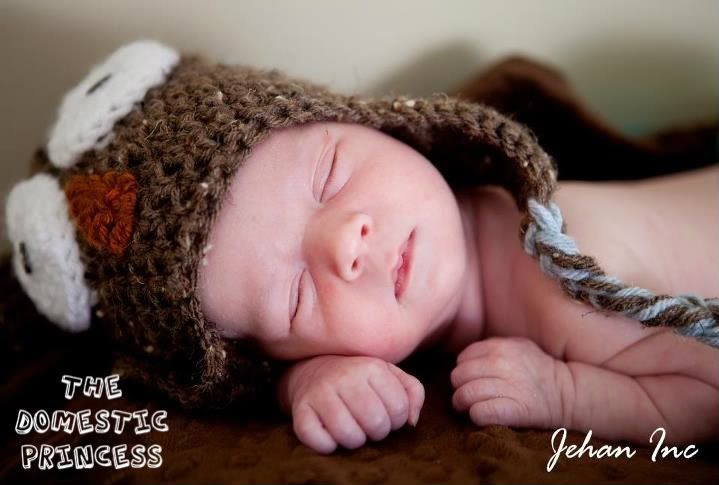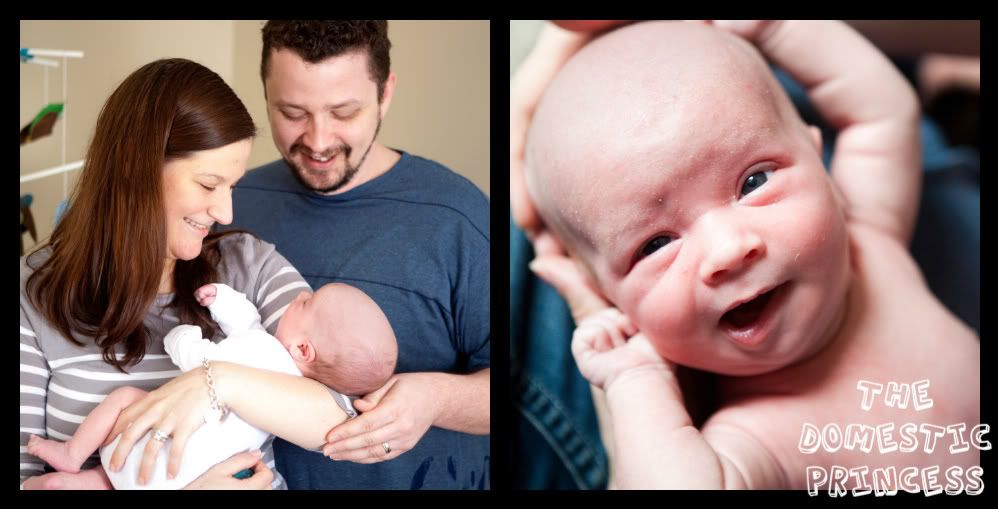 Last week we had an appointment with the Endocrinologist. I was really excited for this appointment hoping we could start Jackson on an every 4 hour schedule. After meeting with the Endocrinologist and going over the last two weeks of blood sugars with him, he decided we were going to move Jackson's Diazoxide (sugar meds.) up .1 mL/ 8 hours and move him to an every 4 hour feeding schedule. Once I got home Chris and wrote out a new schedule and starting doing blood sugars with every feeding to make sure he was tolerating it. Unfortunately he wasn't. We had some really low blood sugars (55, 60, 57). So I called the emergency day line to talk to the Endocrinologist. He wanted us to move Jackson's Diazoxide up another .1 mL/8 hours. We started that right away and Jackson's sugars were still not tolerating the new dose. Chris and started to get worried that we were headed back to the hospital. Before calling the doctor back we decided to move Jackson back to an every 3 hour feeding schedule. It seems that this is exactly what Jackson needed. His blood sugars returned to normal. Chris and I think Jackson just wasn't ready for that every 4 hour schedule so we have decided to stick with every 3 hours until his sugars let us know he's ready for that.
Jackson is now 9 1/2 lbs and 21 1/2 inches long. He is growing and gain weight like crazy. He finally fits into his
BumGenius
XS diapers and they have become our favorite cloth diaper to use. Unfortunately, we only have 4. He will probably out grow these soon and we have tons of new cloth diapers (
see my post here
) for him to try next.