Tweet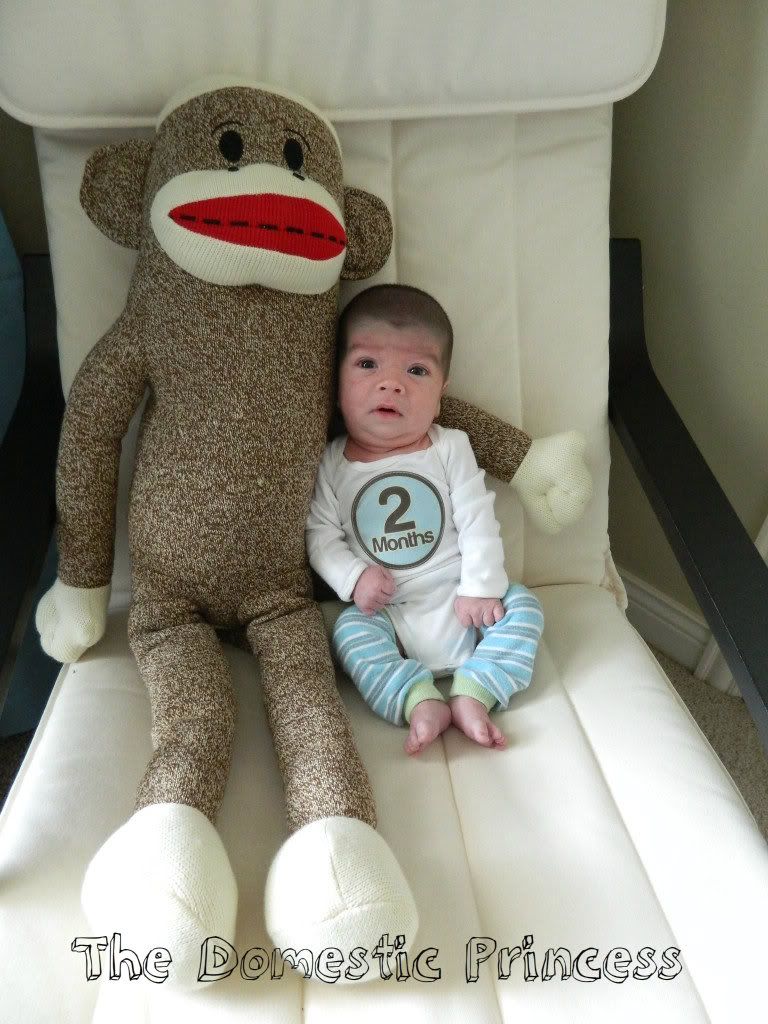 Jackson is 10 pounds 8 ounces and 22 inches long. He has put on 3 pounds and grown 1 inch since his last Pediatrician appointment.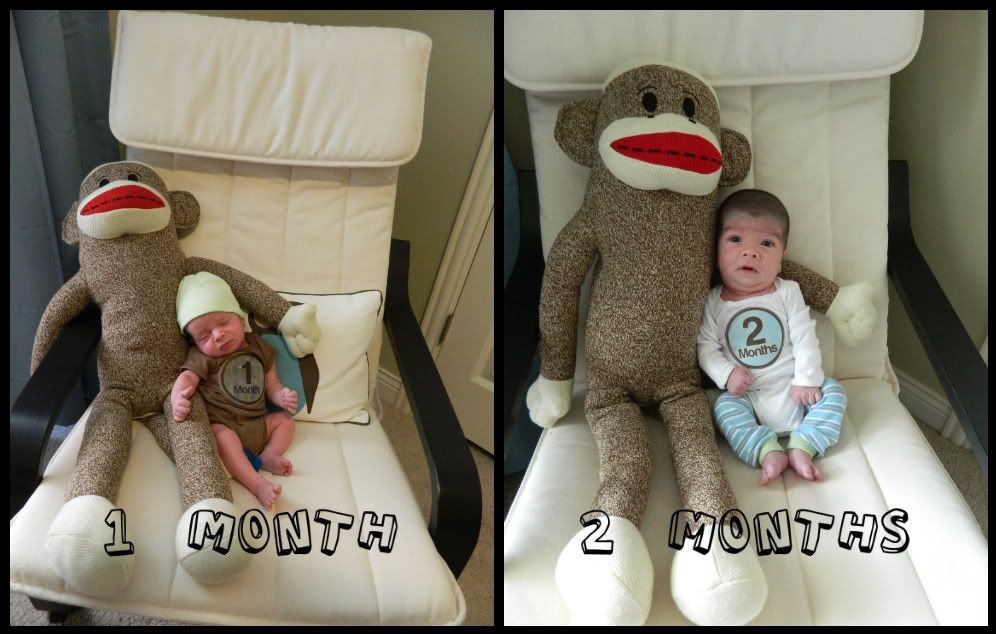 He's now smiling and cooing all the time.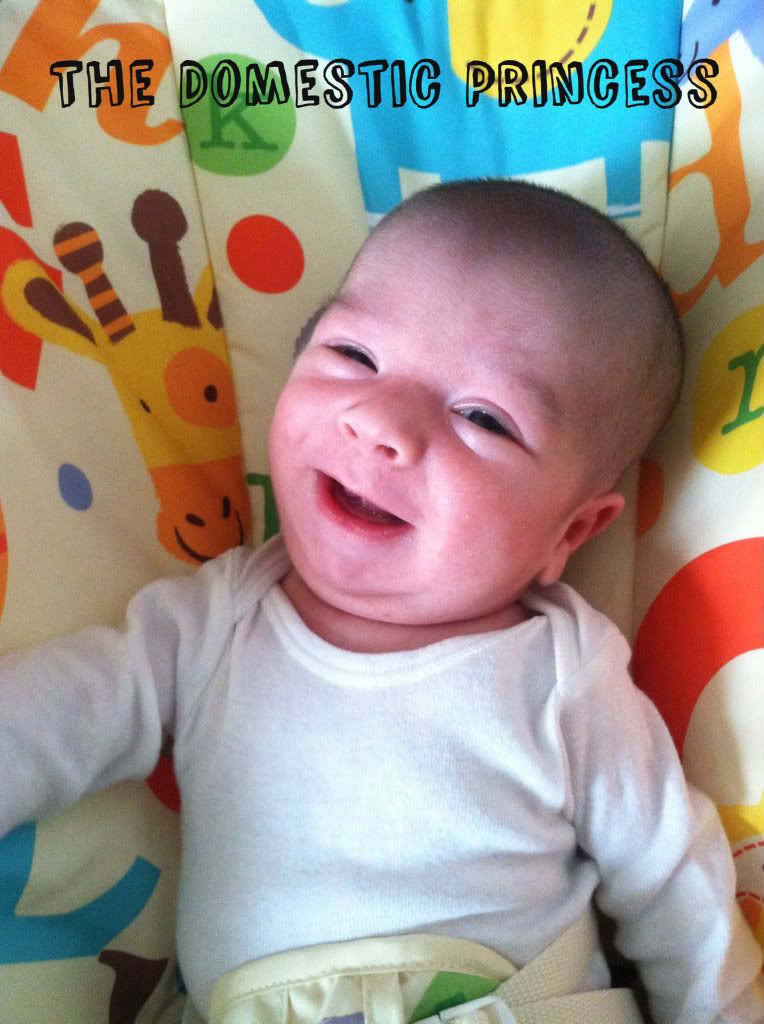 His 2 month shots were a litte miserable and my poor guy was really fussy for the rest of the day. We are still doing really great with our cloth diapers. Jackson is still in Lil Joey's and Bumgenius XS because of his skinny legs. We are hoping to move up to Bumgenius Smalls soon.

He still on an every 3 hour schedule during the day but we finally were able to move him to a every 4 hour schedule at night. Our new schedule looks like this:

2 am: Feed
6 am: Feed
8 am: Diazoxide
9 am: Fee
12 pm: Blood Sugar, Feed
3 pm: Blood Sugar Feed
4 pm: Diazoxide
6 pm: Feed
10 pm: Blood Sugar, Feed
12 am: Diazoxide

Jackson is tolerating the 4 hours at night really well. I can't believe how fast he is growing.

I'm still on Maternity Leave until May 14. As much as I'm looking forward to going back to work (I love my job), it's gonna be so hard to leave him and not spend all day with him.