Tweet
Jackson NICU Day 22 (03.15.12)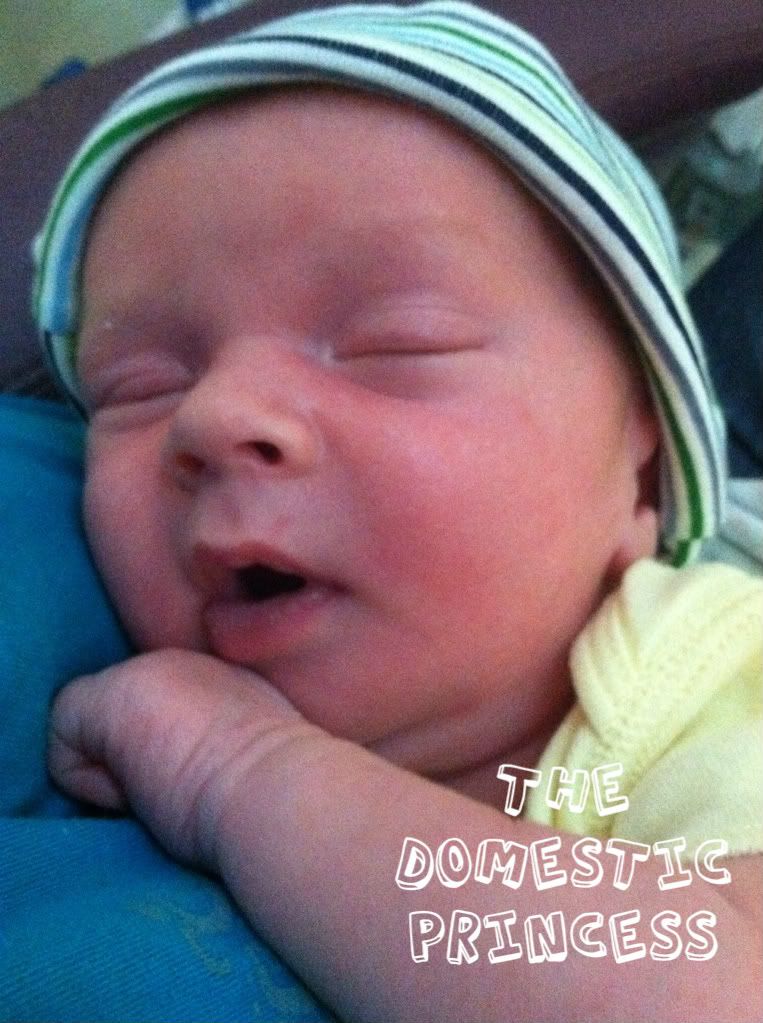 Isn't he just adorable?!?!? I'm in love with this face.
Today was a great day. Jackson is continuing to improve every day. They took out his IV completely today. He is only hooked up to a heart monitor now.
Today Jackson was circumcised today at 2 pm. When I came back to the hospital with Chris, Jackson was screaming he was so upset. Poor baby :( We were really lucky that we knew his nurse today, Ana. Chris and I used to work with her before she became a nurse. She was taking such good care of Jackson and giving him extra special attention. By the time we left tonight he was sound asleep.
I did take some hats in today and just loved this one on him: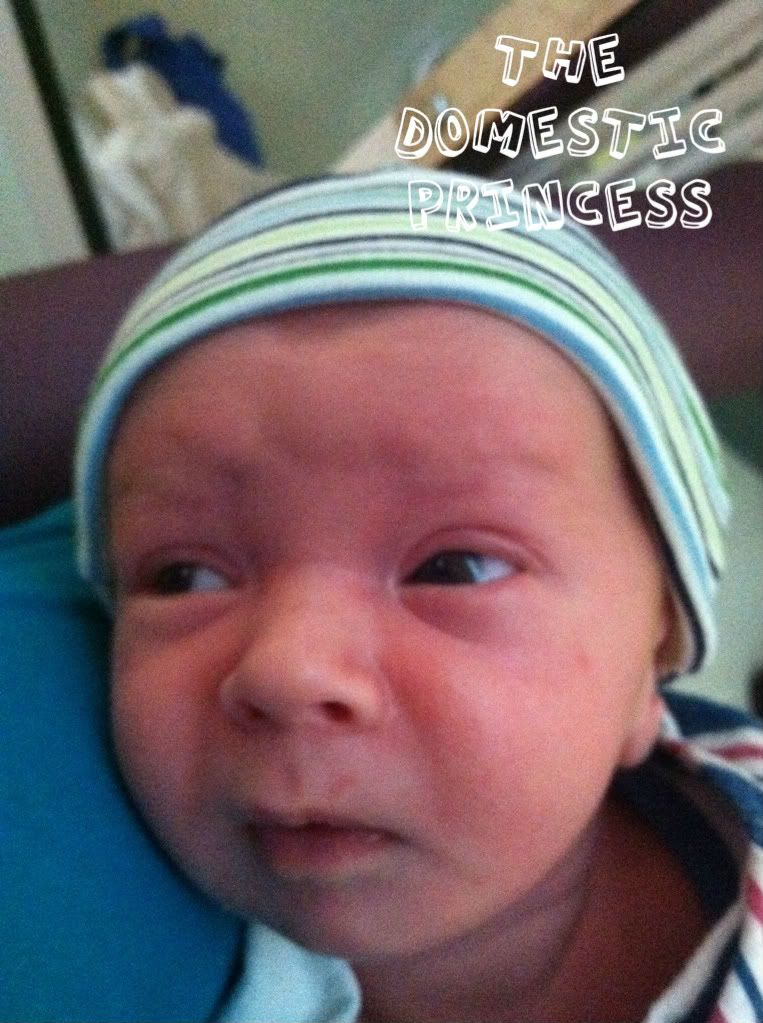 I also took in this plain yellow onesie to go with the hat. I haven't been taking in Jackson's "nice" clothes just in case they get lost at the hospital. I can't wait to get him in some of his really cute clothes we have at home.