Tweet
Another room makeover.....don't those words just excite you?
We have a room, known as a bonus room by our builder, that we have nothing to do with. Currently, it was an extra living room but was more like a furniture holder.
We decided to make this into a gym.
When we painted the
bathroom
last year, we just used the extra paint and painted the bonus room also. So currently, its Sherwin Willams Relaxed Khaki and I'm pretty sure we are going to leave it the same color. I would like to get some DVD Storage to go under the tv we will mount on the wall. I was thinking something like this:
I've put all the funiture in the room up for sale on Craigslist and have started saving for a treadmill. Here is some inspiration for the room:
I wish I had that view in my backyard
I love how this one has storage on the left hand side
I love how sleek this one is
We can't forget the most important piece to my gym plans....a Treadmill. I'm on the hunt now for a good one and some storage. I have searched the
200 + websites
that CSN Stores has looking for a reasonably priced treadmill. There are a couple that I really like:
Merit Fitness 725T
Gold's Gym 450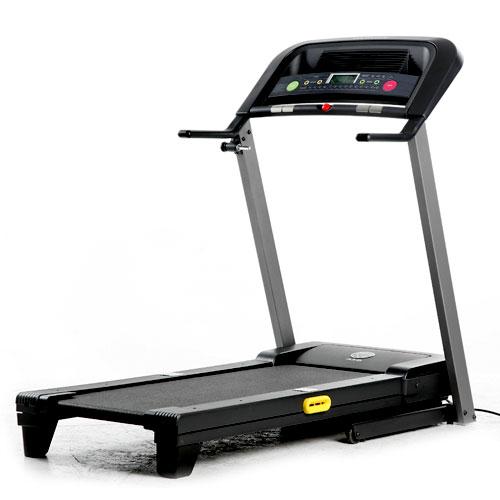 Both are in our price range and have everything we're looking for.
We will be working very hard to get everything together and I can't wait to show you the finished product.