Tweet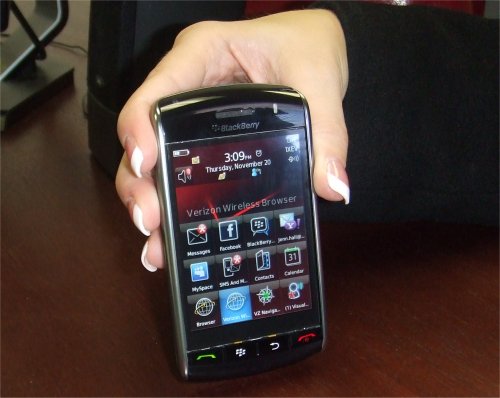 you have to love them! On Wednesday morning, I ordered the Blackberry Storm. I was really torn between the Blackberry Storm and the Blackberry Tour. Ofcourse, I was swayed by the touch feature of the Blackberry Storm.


So far I'm very happy with the phone and all it's features. I have to say my favorite feature so far is the visual voicemail. It allows you to select which voicemail you want to listen to first by selecting the option on your phone. The Storm also as a 3.2 MP camera, which takes great pictures. I think I'm going to get a pink silicone cover for it. That would make it a true princess phone!


I haven't put the phone down since I got it this evening, so you know what I'm going to be doing this weekend.


What are your plans for this weekend?