Tweet
Chris and I decided to have an elective 3D ultrasound done at 14 weeks because we were so excited to find out what we were having. We knew that results could be fuzzy this early but just couldn't wait. We are the people that can barely make it to Christmas without opening at least one present.
So on the afternoon of September 2, 2011 we went to Ultrasona to get a glimse at our baby. We were both so shocked when the the tech put this on the screen almost right away: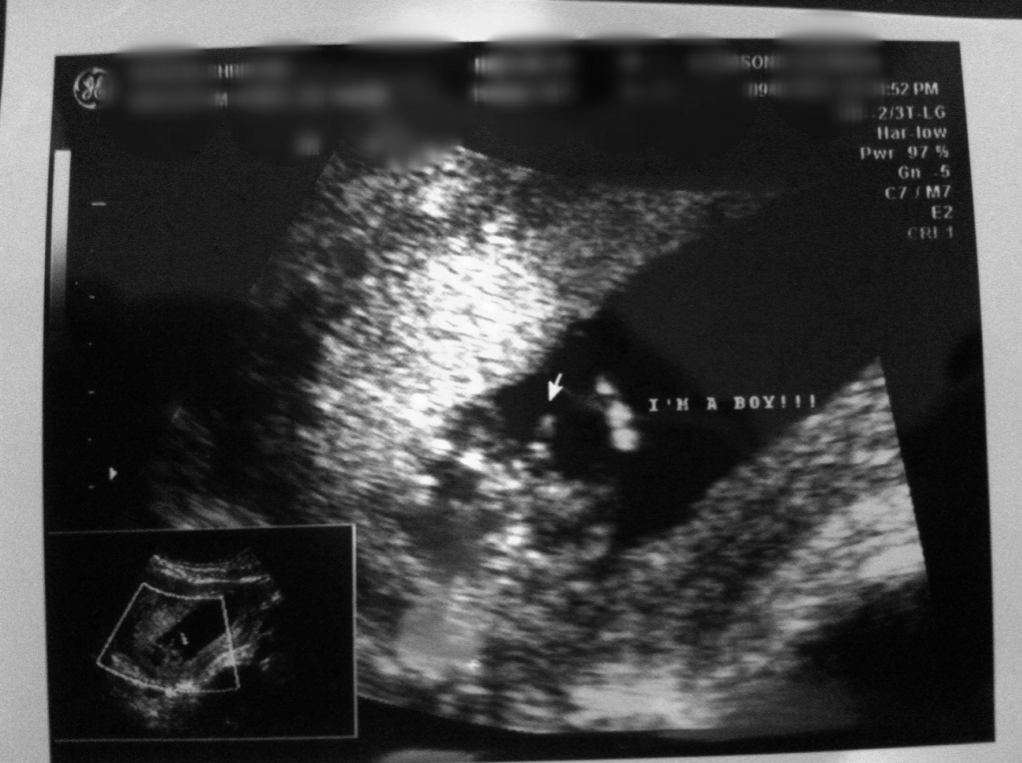 There is no denying, we are having a baby boy! We thought we could keep this big secret to ourselves but it seemed to be harder for me than Christopher. We did good at two weeks but now the cat is out of the bag.
Our son's name will be
Jackson Anton

We have started getting things for his nursery and have recieved the bedding as a gift. I can't wait to share the rest of the process with you. What a blessing little Jackson has turned out to be already.